Autumn is approaching! It is September already and time to think about THANKSGIVING. I just said to think about it. We usually have between 12 and 16 people for those days, but this year everybody is either off hunting or going someplace else. So, I said, "Instead of a turkey this year, maybe Rock Cornish hens would be a good idea." See, I'm just thinking.
Autumn is a time of transition as we shift from hot weather to cold weather. It feels like a new beginning and a time of adjustment your mind and body. Mother Earth Living Magazine tells us it can also be a time when it is easy to "fall" into ill health. Here are some tips to help you remain centered, healthy, and energized during the autumn season.
1)Wake up early when the world is calm and prepare your mind for the day.
2)Balance autumn's cold and dry nature with a moist and wholesome diet.
3)Eat mild, warming spices, such as cinnamon, ginger, black pepper, and turmeric.
4)Well cooked veggies, grains, and soft and mushy soups are grounding foods as the weather becomes colder.
5)Don't skip on sweets during autumn. Not sugar, but think honey, fruit, (I like to think chocolate).
6)Eat onions, garlic, basil and ginger to keep warm and support your endocrine and immune system.
7)Warming herbal teas are great for autumn. Blends featuring basil, black pepper, cardamom, cinnamon, clove, ginger and licorice are good choices.
8)Plenty of healthful oil, (if you digest it well) such as coconut, ghee, olive oil, etc. If the climate is dry where you live, rub your skin with almond, coconut or sesame oil.
9)Remember to have a glass of warm water with lemon in the morning to help with digestion.
10)Avoid raw veggies, which have a cold energy that's more suited to summer.
11)Constipation tends to worsen in autumn, so be sure to eat high fiber cooked foods.
12)Get plenty of sleep.
13)Take your CBD regularly to keep your immune system "well oiled."
Also, be good to your brain. Your brain tissue is made up of at least 60% fat, and in order to feed these cells, consuming high-quality fat is imperative. This is why they call you a fat head! (just kidding)
I am closing with a recipe that will be perfect for fall and on into the winter. It is one of our favorite dishes any time of the year.
INDIAN CHICKEN (From: South Beach Quick and Easy Book) with a few adjustments.
Using 1 ½# thigh or breast meat cut into bite size pieces, lightly brown in 1 TB spoon coconut oil. Remove chicken to a plate. Add 1 small onion to same skillet, along with 2 minced garlic cloves, 1 Tb curry powder, 1 tspn ground ginger, Cook about 2 minutes. Add 1 head cauliflower cut into florets, 1 can of coconut milk and 1 cup chicken broth. Cover and simmer until done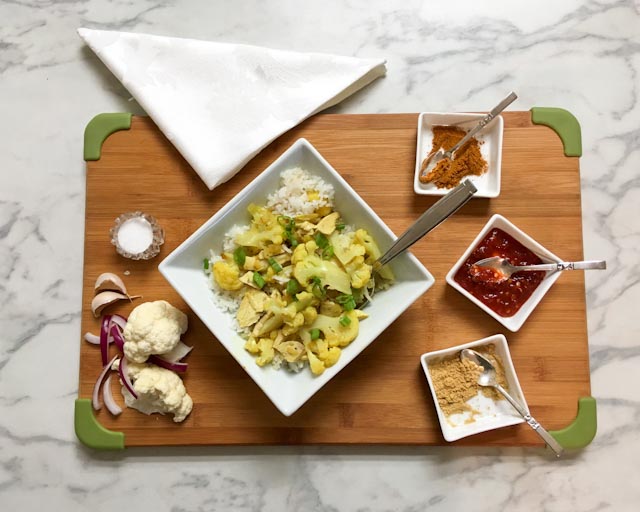 Till next time,